ACME INSULATION CO., LTD. is a privately owned company established in 2004, which continues to grow through a core philosophy of meeting its customer's needs in a reliable, cost-efficient manner, with an emphasis on service and response.
We trade, both nationally throughout Thailand and internationally, in South East Asia, in Europe, China and India, sourcing our products and delivering value for money to our customers.
Our diversied clientele includes leading Power & Distribution Transformer manufacturers, Motor manufacturers, Switchgear manufacturers, OEMs and Govt. electricity authorities in Thailand and neighboring ASEAN countries.
"Thailand, due to its geographical location, acting as a gateway and emerging as a commercial hub of South East Asia." Our warehouse enjoys benefits of location with close proximity from Suvarnabhumi airport (20 kms), Laemchabang deep seaport (65 kms) and Bangkok port (25 kms). We keep ample stock for all of our products in our warehouse to meet out the regular & urgent requirements of our valued customers.
Our business has evolved into two divisions, with specific skills and knowledge in each area. Either division can fulfill your needs, whether that is in the supply of Electrical Insulating materials or supply of equipment & accessories used in manufacturing of Transformers & Switchgears – The Choice is yours.
We possess the market and product knowledge, expertise and resources to provide you with what you need, when you need it, at Competitive prices….
Mission & Value
ACME Mission
To provide Meaningful, Profitable and Creative Propositions that provide our Customers and Partners with Competitive Industry Knowledge, Specialized Key Products and Creative solutions in a timely fashion, delivered at competitive price.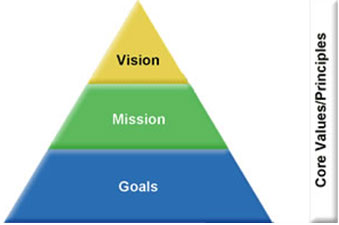 ACME Value Proposition
For ACME Customers
We provide much needed Product and Application knowledge, High Quality Products, CREATIVE Specialty Solutions, Marketing Intel, Logistical & Distribution and Industrial Services.
For ACME Supplier/Partners
We provide CRITICAL market and KNOW-HOW and serve as an STRONG, FOCUSED, and RELIABLE Cost Effective sales outlet for niche segments of the market where highly specialized focus effort is needed to succeed within a stated sales growth strategy.
AVAILABILITY means offering easy access to quality products and services.
AMICABLE means long term relationship with customers and internally.
ATTITUDES means positive working attitude.
AGRESSIVENESS means challenging all obstacles and turning crisis into opportunity.
ADMINISTRATION means continuous development and systematic management.
AMBITION means commitment and dedication to development and growth.
AIM means clear vision and goals towards future growth.